Assemblaggi
1999-2004
I consider "Assemblaggi" to be my very first and innocent approach to design world. Before studying industrial design, I was studying botany. In those years - from about 1998 to 2001 - I used to travel a lot and for long periods, especially in South America. I spontaneously began to collect objects, garbage, abandoned tools and accumulated them in large quantities. I was inevitably attracted to those scraps that told stories of human beings, places, landscapes...
One day I started to assemble them, creating these compositions that foreshadow many aspects of my current way of working.
Enzo Mari decided to take me into his studio thanks to this research.
"The 7th edition of the Triennale Design Museum 'Il design italiano oltre le crisi. Autarchia, Austerità, Autoproduzione'
[Italian design beyond the crisis: Autarchy, Austerity, Self-production]
, curated by Beppe Finessi, focusses on the topic of self-sufficient production.
For the exhibition, Beppe Finessi selected some previously unseen 'assemblaggi' that represent the abstract and embryonic research that Francesco Faccin completed at the start of this third millennium; his work was inspired by his travels and discoveries in times previous to his concrete activities of design" [catalogue of the exhibition, 2015]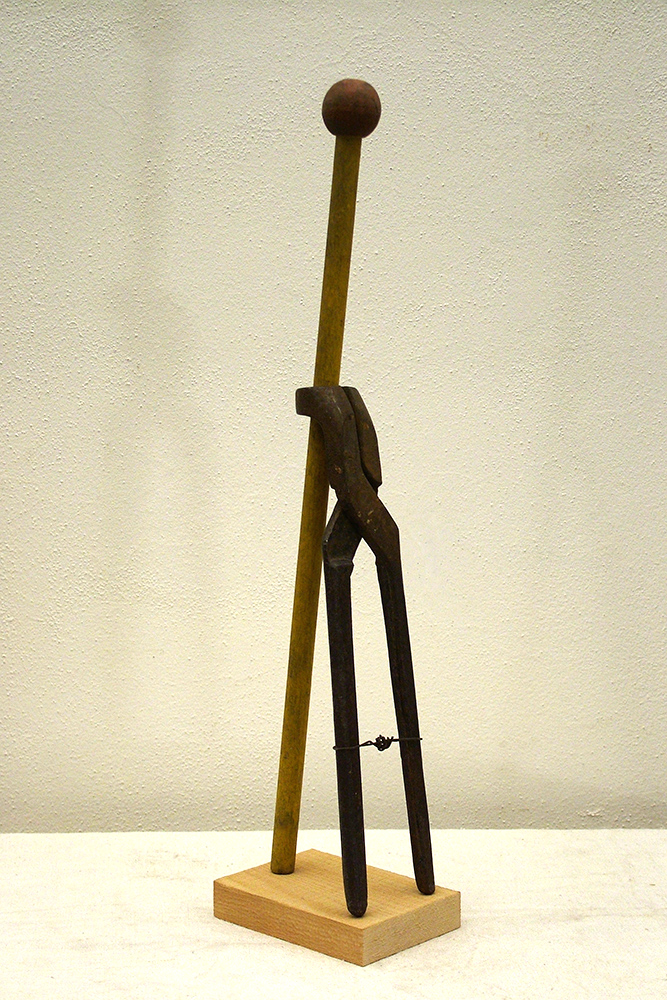 Photo Credits: Studio Faccin + Paolo Stefani